Uncover history in every corner of this charming fishing village at the end of the Great Ocean Road. The last destination on Victoria's famed Shipwreck Coast, Port Fairy boasts wide streets lined with nineteenth century cottages, great Norfolk pines and old stone churches. Join in the fun of the Port Fairy Folk Festival and buzzing local art scene, get active in the water, and see native animals in the wild, from southern right whales, seals and dolphins to wallabies, kangaroos and emus.
Visit Port Fairy's Busy Historic Wharf
For a time, Port Fairy was one of the busiest ports in the colony; second only to the Port of Melbourne. Today we still have a lively wharf. Walk around and see the boats unloading their catches of crayfish and abalone.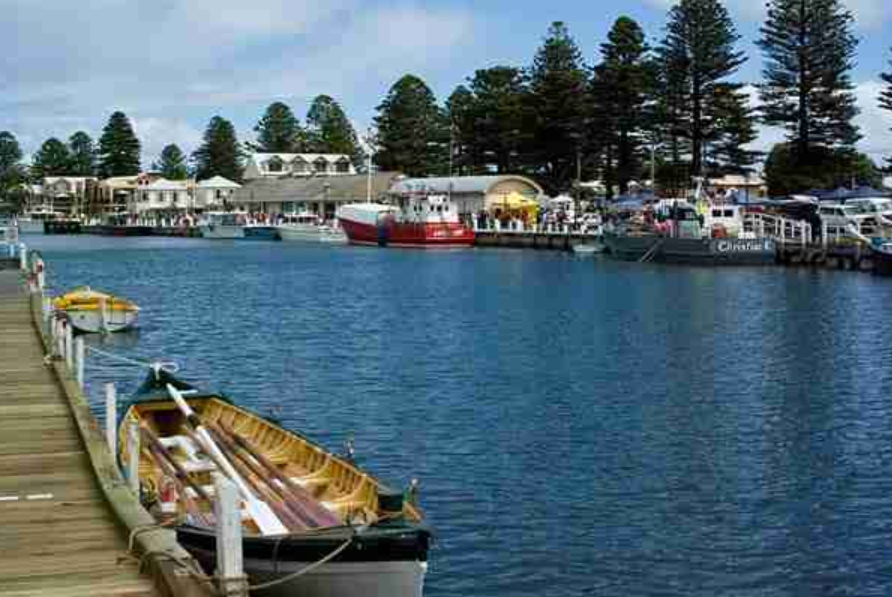 Catch a Fish at Martin's Point
This popular spot at the mouth of the Moyne River is the perfect place to catch Barracouta, Bream, Cod, Flathead, Garfish, Yellow Eye Mullet, Mulloway, Parrot Fish, Estuary Perch, Salmon, Snapper, Sweep, Trevally and Whiting. The more adventurous fisherperson can also take a chartered cruise and, if you're not successful, you can always stop in for fresh fish; just a short walk along the wharf.
For more information on fishing in Port Fairy click on this link
The East Beach is considered to be one of the safest surf beaches on Victoria's coast. Great for surfing and other water sports. The well supported Life Saving Club is located at East Beach.
Walk out to the Lighthouse. Fish along the river or walk all around the Island; great scenery and wildlife. You might even see rock wallabies or seals on your way. Port Fairy is home to a number of Shearwater Colonies, the largest is on Griffiths Island. Each year, on 16th April the birds depart on a 15,000 km journey past Japan, Alaska, North America and New Zealand. They return to Port Fairy on 22nd September. Walk onto Griffiths Island at dusk and see the Mutton Birds (Shearwater) returning home to feed their young – a sight not easily forgotten.
For more information on Griffith's Island click on this link
Visit a volcano; Tower Hill State Game Reserve
15 km approx 15 minutes
(midway between Port Fairy and Warrnambool) is a haven for native flora and fauna. It last erupted only 7000 years ago.
While at Tower Hill, watch for emus, kangaroos, koalas and echnidas.
For more information on Tower Hill click on this link
15 km, approx 15 minutes
At The Crags you'll gain an understanding of why this is called the Shipwreck Coast. Only a few minutes drive from Port Fairy, the scenery here is breathtaking. Look out to Lady Julia Percy Island; steeped in indigenous history. The Koori name is Deen Mar..
For more information on The Crags click on this link
Loch Ard Gorge, the Twelve Apostles and the Great Ocean Road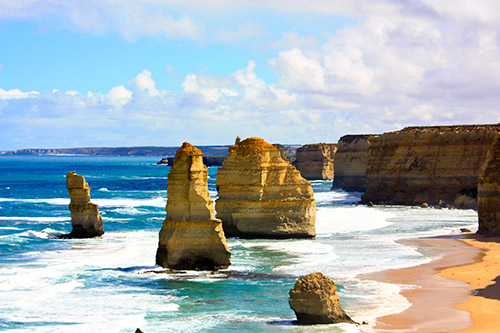 Discover Port Fairy Holiday Park